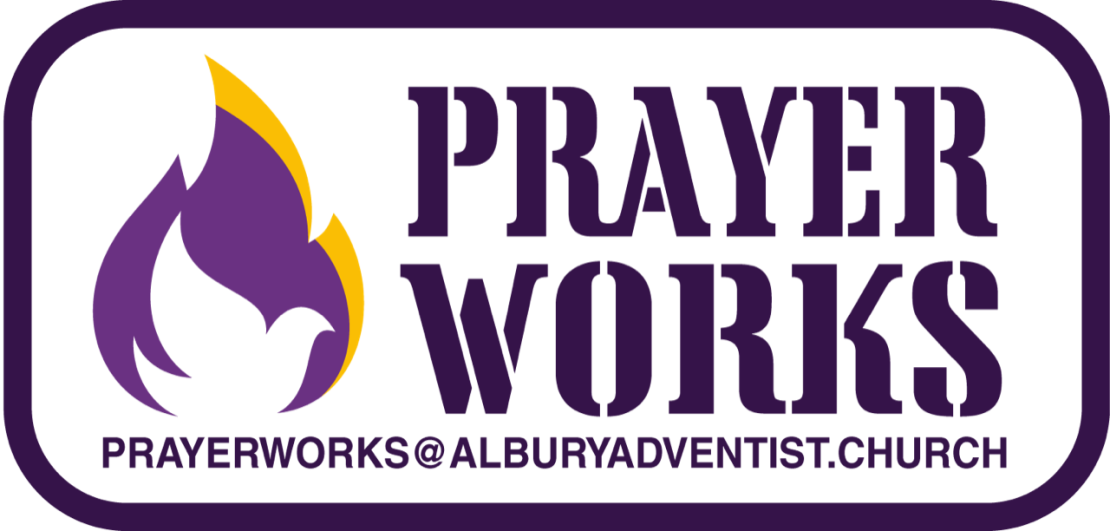 Albury Church believes in the POWER of Prayer.
We have regular prayer meetings
Sonrise Prayer on Zoom 6:30am - 7:30am every weekday
"8 to 8" each Tuesday
Our church is open each Tuesday for prayer from 8:00am to 8:00pm.
Drop in at any time through the day to have some 'still' time, to pray by yourself, or have the PrayerWorks team pray with you over your prayer needs.
As well as the church being open all day, prayer meetings will be held from 1:00pm-2:00pm and 5:30pm-6:30pm each Tuesday.
Jesus has promised, "For where two or three are gathered together in My name, I am there in the midst of them." (Matthew 18:20 NKJV.) Be part of the blessing Jesus imparts as we gather to pray in His name for the outpouring of the Holy Spirit, for revival, and for the many needs in our homes and communities.
"Prayer is the greatest resource of the church. It is not the only thing you must do, but it is the greatest thing you can do." Wesley Duewel
Sabbath Prayer Walk at Church 9:00am every Sabbath